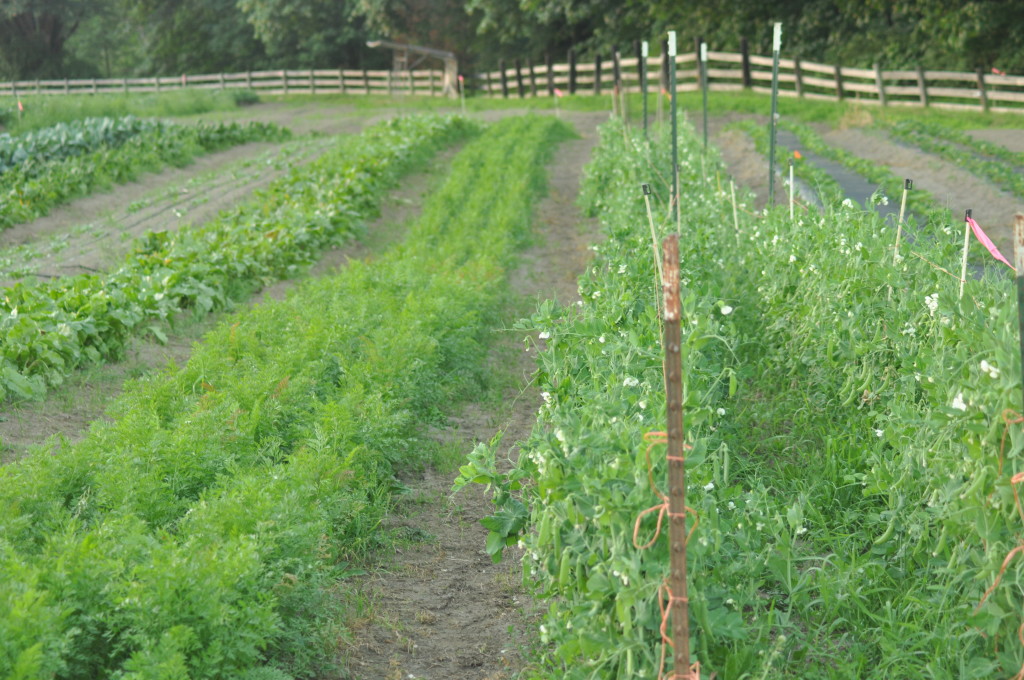 We believe that successful farming is the result of using good practices, taking care of the earth, favorable weather conditions, and a having a little bit of good luck. Our goal is to have a minimal impact on the land and to leave it in a better condition than we found it.
So what does that mean?
We build the health of our soil naturally by planting cover crops, using compost and crop rotation, and letting it rest.   We manage pests and disease by using ecological practices, favoring fabric row cover over sprays, and have made our peace with the fact that we cannot escape their impact on our production during any given season.  We never use chemical sprays and only plant non-GMO seeds.  Our animals have the space they need to eat, live, and play in our open pastures.