Spring is supposedly around the corner but all of this rain is making us feel somewhat water-logged.  Regardless, we're pushing on and have begun seeding our first trays.  We've already planted over 10,000 seeds and they are starting to pop!  It's nice to see some signs of life again.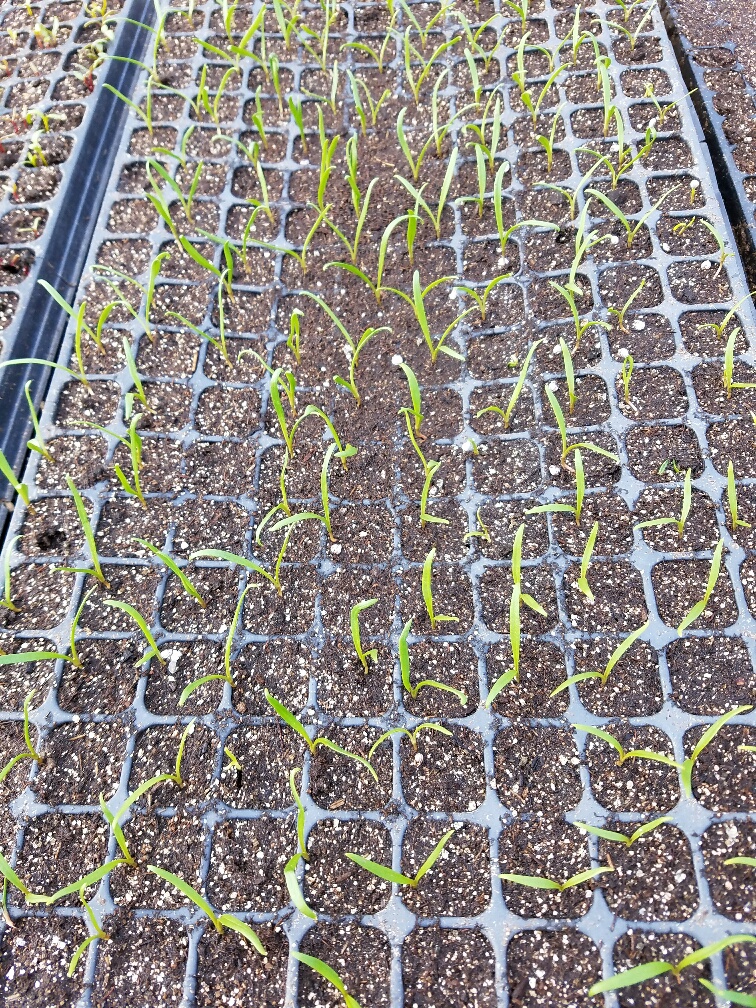 That being said, we need a field crew to help us plant, care for, and harvest this future bounty.  Our Field Crew is instrumental in growing all annual and perennial crops including planting, watering, weeding, and harvesting. This is a part-time seasonal position, 6 hours per day Monday through Thursday with occasional weekend work. The work schedule may extend into Friday, depending on the needs of the farm. The full job description is here.
These positions (we're hiring two) are ideal for someone with at least one season's experience in market vegetable production. As a bonus, compensation includes farm-fresh produce and eggs, when available. So if you want to work hard and eat well, then this is the place for you.