Whoosh.  That is the sound of our CSA season as we march into the final session of the year.  Though we cling to the summer produce as long as we can, this week's box says one thing loud and clear: soup.  Yes it's soup weather my friends, and we have started to break out the slow cooker and immersible blender to make soups and stews to comfort the soul.
We taste tested our first kabocha squash tonight and it received two thumbs up from our children.  We even had to coax Caia to finish the other bites on her plate before having a second helping of kabocha.  Ah, farmer problems.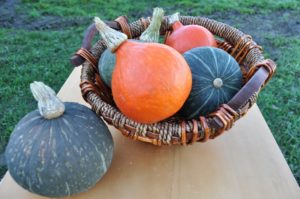 In other news, this year's honey harvest was a success.  I was able to take advantage of the pockets of good weather to gather the full frames of honey and finished extracting everything in just two days.  The flavor is rich and intense with strong notes of blackberry.  It will be ready for sale by the end of the week.  Let us admire the bees' handiwork: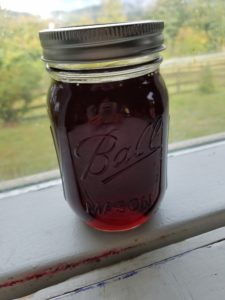 Week 13 CSA Box
Broccoli
Carrots
Celery
Lemon Cucumber
Peppers
Potatoes
Sauce Tomatoes
Large boxes add:
Eggplant
Melon
Romanesco
Extra: Cucumber, peppers, potatoes
Check out these easy soup recipes:
Cream of broccoli soup
Summery tomato soup
Ratatouille (technically not a soup, but close enough)
Click here for more recipes on our website.