As we roll into the first week of our second session (fifth week of our CSA program), the summer produce has arrived. Our new artichoke planting has just started to produce buds and the beans are in full swing.  We have a "mere" five varieties at the moment and they are all tasty, in their own way.
This week we're including a bonus item in every box, which we like to do from time to time.  Sometimes new items are slow to start so when there's not enough for every box. we share the small amounts with our CSA members as a preview for what's coming down the road.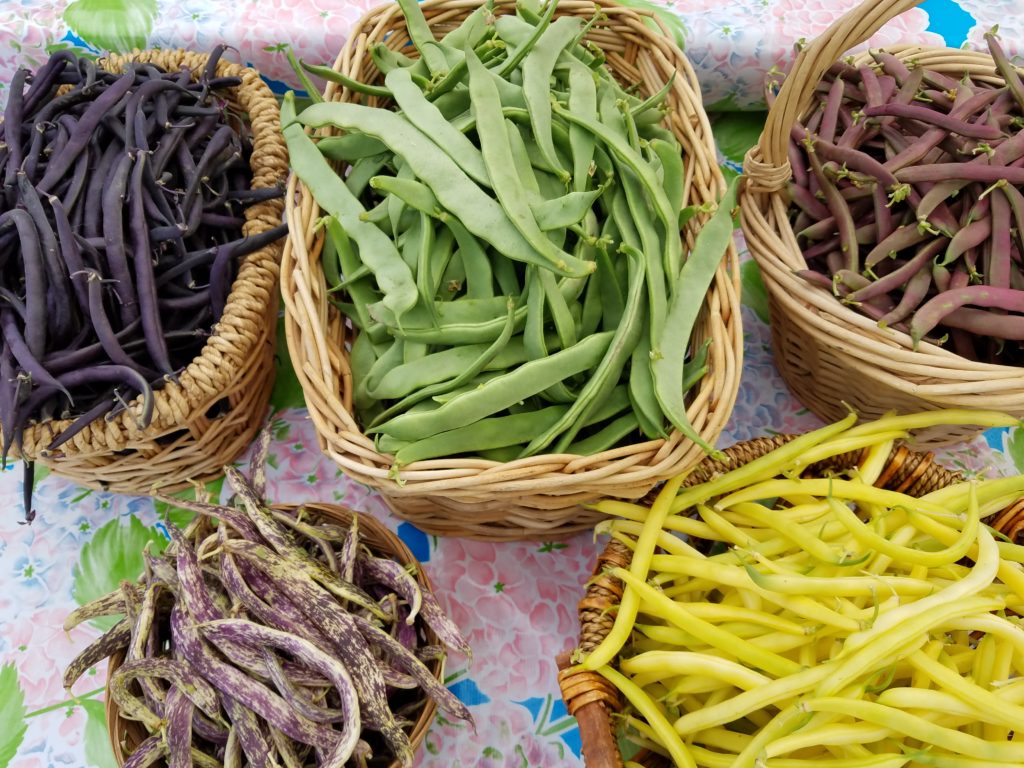 Week 5 CSA box:
Wild Blackberries
Beans
Cauliflower
Summer squash
Tomatoes
Zucchini
Bonus item
Large boxes add:
Artichoke
Basil
Extra: beans, and tomatoes
I think that Mother Nature finally got the memo that it's summer in Washington.  The cooler temps and precipitation were great to get stuff going but it's been a waiting game for the tomatoes and cucumbers – quite the change from last year's record-setting drought!  At least the chickens are happy in this weather.  Now, if they would stop getting eaten by coyotes and eagles…
Check out this week's recipes for artichoke, beans, and zucchini.  Click here for all posted recipes.