It's hard to believe that we're in the second half of our CSA season.  The summer has whizzed by so quickly!  As September approaches, things start to slow down at the farm.  We're not planting as such a furious rate; it's all about getting the last of the fall crops in the ground, maintenance, and weeding (the weeding never ends).
If you've been with us since the beginning of this season you may have noticed a lack of carrots.  It hasn't been for lack of trying.  We've done some serious battle with the weeds in hopes of salvaging our carrots but alas, the weeds have been winning.  Such is the curse of chemical-free farming; there's no easy way to combat the weeds.  We've not given up and are trying to do a better job of staying on top of the current plantings.  With any luck, we'll have some in the next few weeks.
I wish I had a nickel for every time someone said, "Look at those cute little artichokes.  They are so pretty!"  It feels like at least a dozen people proclaim this every time we have them at the farmers market.  But how to prepare them?  They cook in about half the time of large artichokes which makes the prospect of incorporating them into a meal a little less daunting.  Steaming or boiling are the easiest preparations but grilling them is a nice touch too.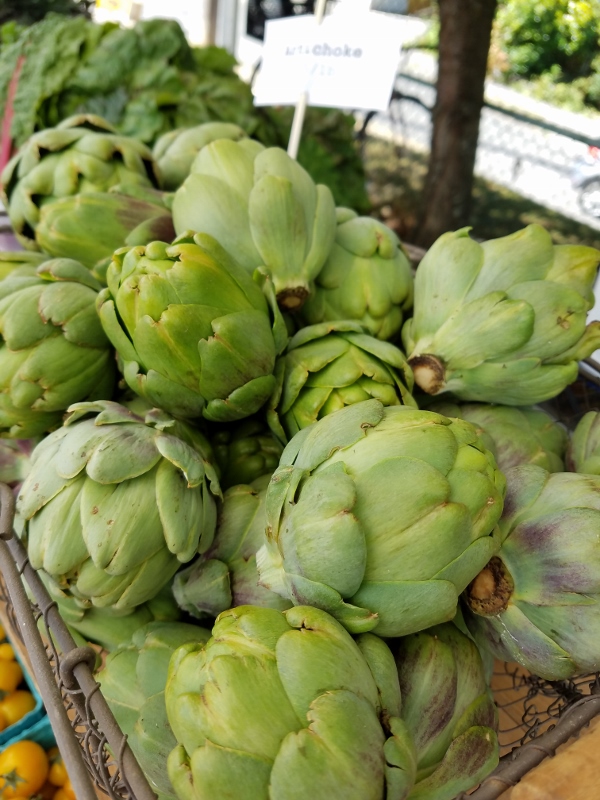 Week 9 CSA Box
Artichoke
Red Beets
Napa Cabbage
Cucumber
Purple Kohlrabi
Peppers
Potatoes
Sauce Tomatoes
Strawberries
Large boxes add:
Lemon Cucumbers
Extra: Artichoke, peppers, potatoes, tomato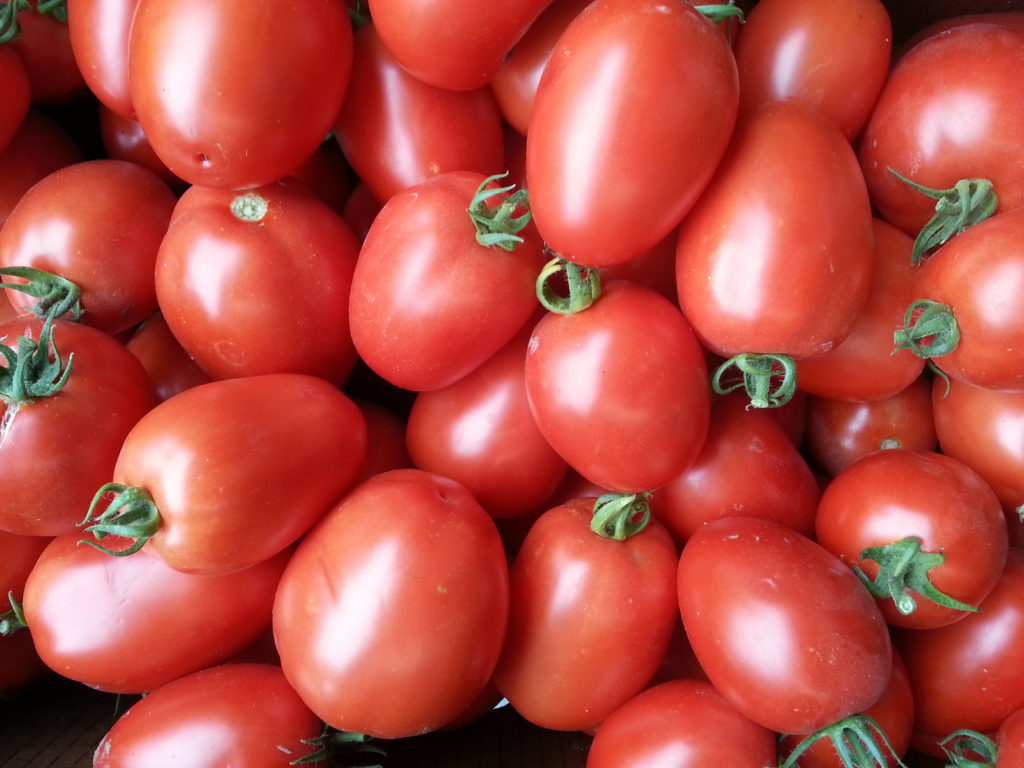 Sauce tomatoes – not just for making sauce – they are the best tomatoes for cooking.  They are excellent for roasting, soups, salsa, and (of course) sauce.  We have bulk quantities available in our webstore right now for those who like to can tomatoes.  They have a short season, however, and will only be available for a few more weeks.
Check out our recipes for artichoke, kohlrabi, and beets.  Click here for all posted recipes.
Weekly fresh harvest boxes (the equivalent of our regular CSA box), tomato samplers, bulk tomatoes, and pickling cucumbers are available in our webstore or you can sign up for the last session of our CSA which begins on September 20th.