We have survived two seasons of farming and here we are, ready for round three. Our CSA kicked off last week and I think it was our best first box yet. There's always a lot of anticipation for that first box since you never really know what things will look like until they are harvested and cleaned up. Will we have enough stuff to fill it? Will the CSA members like it? Did we include enough variety?
Given the drought-like conditions that we are experiencing, I think we feel pretty good about what we delivered: red beets, carrots, flashy troutback lettuce (a farm fave), strawberries, broccoli or romanesco, and lacinato kale or chard.  The large boxes also had cardoon (see below for a pic), asparagus, green butter lettuce, frisee, and snap peas. The first day of the season is never perfect but our team really pulled together and we were on the road pretty much on schedule.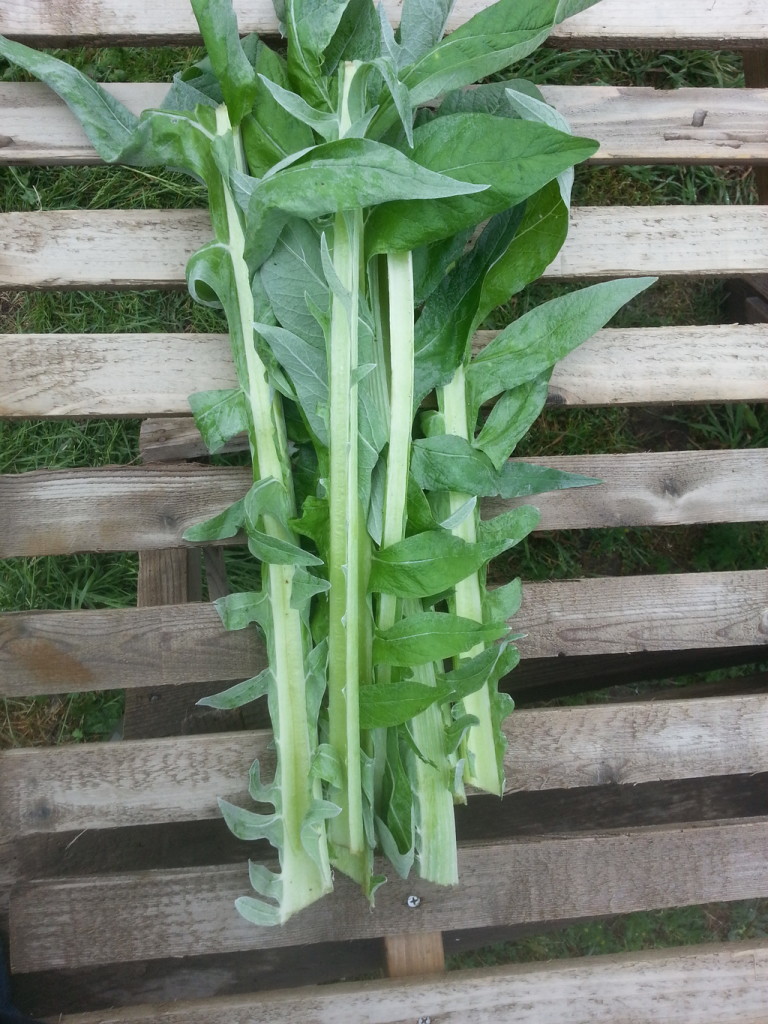 So, now let's talk about this weather we've been having.  Gorgeous, sunny, hot days. 80-90 degree days in May and June in the Pacific Northwest, say what? Great for going to the beach, not super great for early season farming. We count on the spring rain to help get our plantings established and without it, let's just say that it's been a little rough on those tender seedlings. It is what it is, so we're making the best of it. On the other hand, the stuff in the greenhouses looks terrific. We may have tomatoes earlier than ever before – yay!