There are lots of ways to build a mobile chicken coop.  A quick tour of photos online shows everything from coop designs that are simple, glorified boxes to those worthy of Dwell magazine.  We may not win any design awards but I think ours turned out quite nicely.
We chose the semi-DIY route.  Our friend and neighbor Bob generously let us have an old office trailer.  It had clearly seen better days but gave us an excellent starting point.  Our man Ross deserves a big shout out for transforming the dilapidated trailer into a lovely home for our chickens.  Well done Ross!
Here's what it looked like before.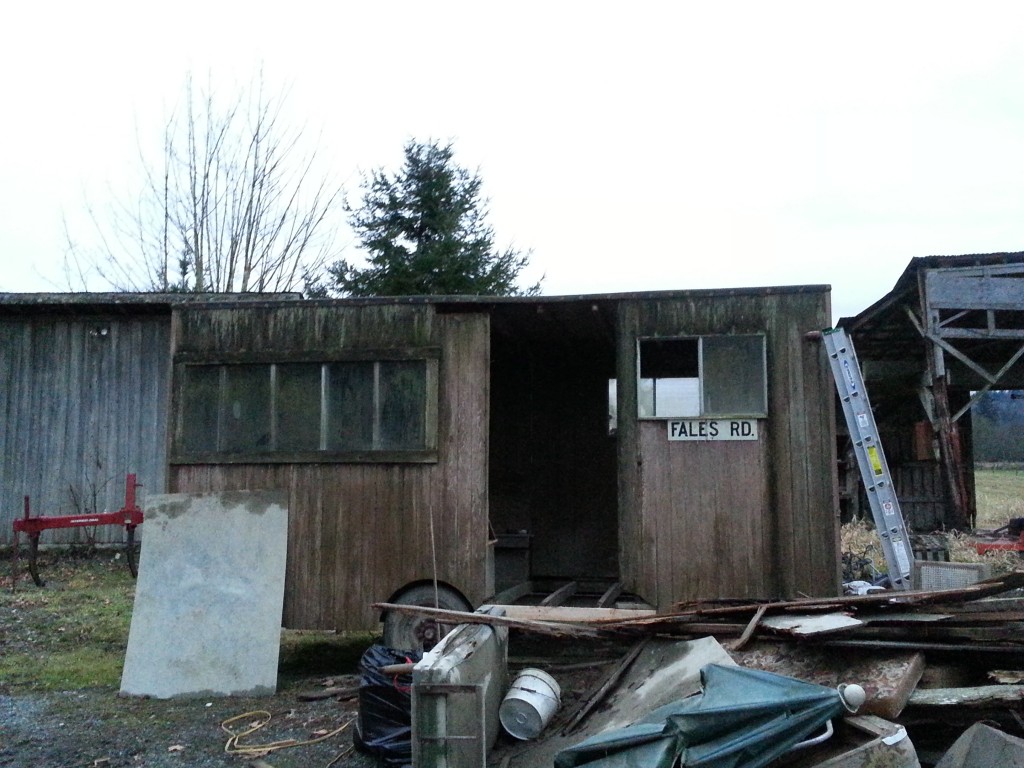 Here is Ross, hard at work.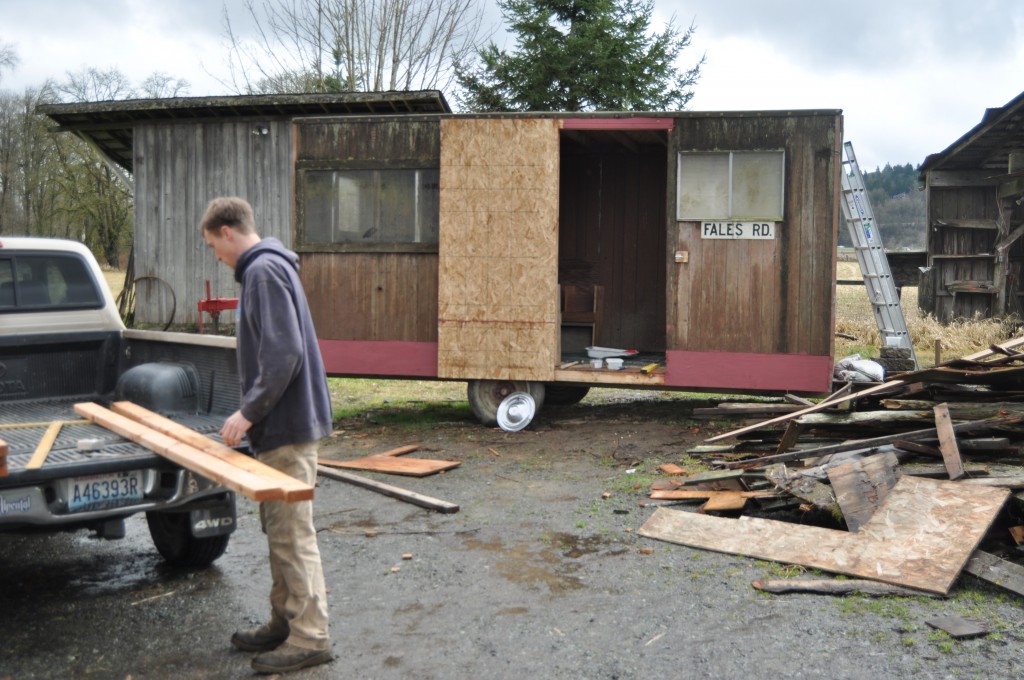 Putting the nesting boxes in.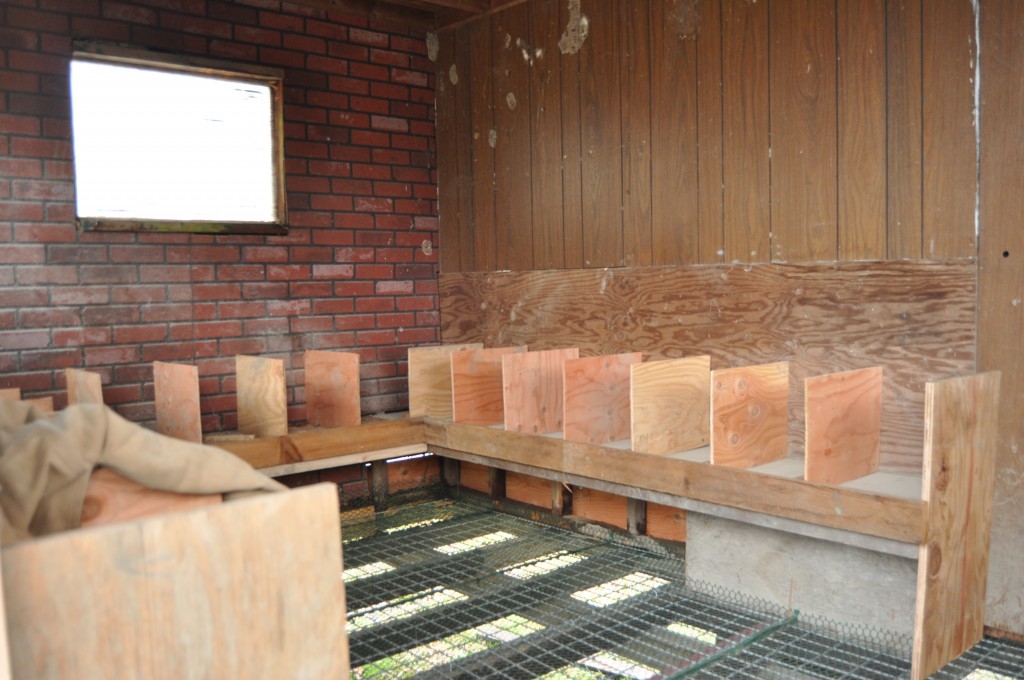 The girls seem to be enjoying it.