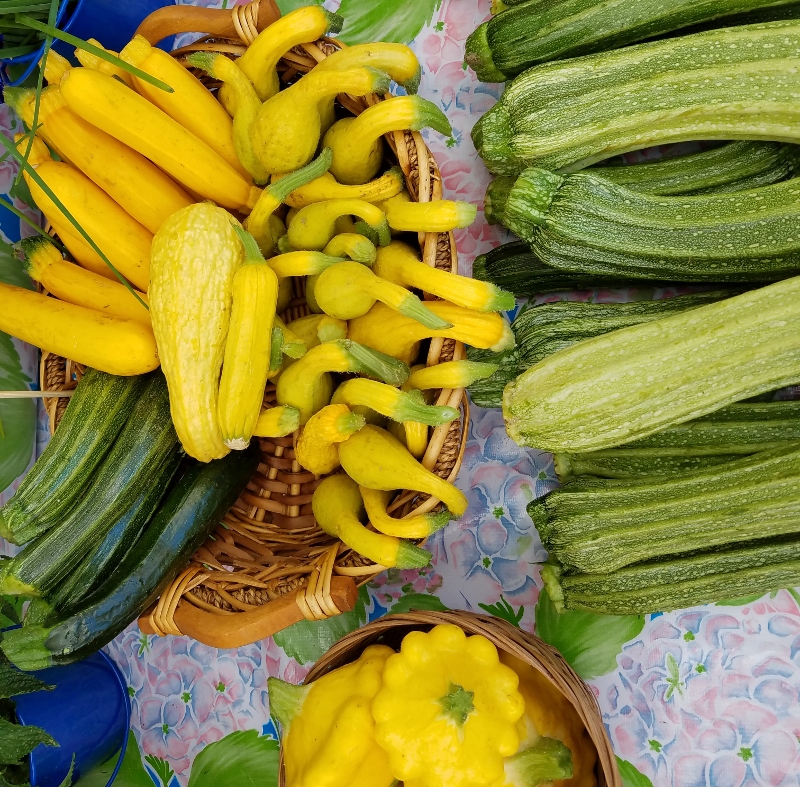 Summer Squash and Zucchini Recipes (Cooking Light)
Baked Summer Squash
Squash and Zucchini Recipes (Martha Stewart)
Summer Squash Pizza
---
Cheesy Squash Casserole
For a lighter version, use vegetable broth in place of sour cream.
1 tbsp vegetable oil
6 medium summer squash, thinly sliced
1 large Vidalia onion, thinly sliced
1 tbsp butter
1/2 cup grated Parmesan
1 cup shredded sharp Cheddar
1/2 cup sour cream
1 egg, beaten
½ cup breadcrumbs (panko or regular) or finely crushed crackers
Salt & pepper
Preheat the oven to 350 degrees F. Grease a 2-quart casserole dish.
Heat the oil in a large skillet over medium heat. Saute the squash, onion, and butter until soft. Transfer to a bowl and stir in the parmesan, cheddar, egg, and sour cream. Add salt and pepper, to taste.
Place in the prepared casserole dish and sprinkle the breadcrumbs evenly over the top. Bake for 20 minutes or until the top is golden and bubbly.