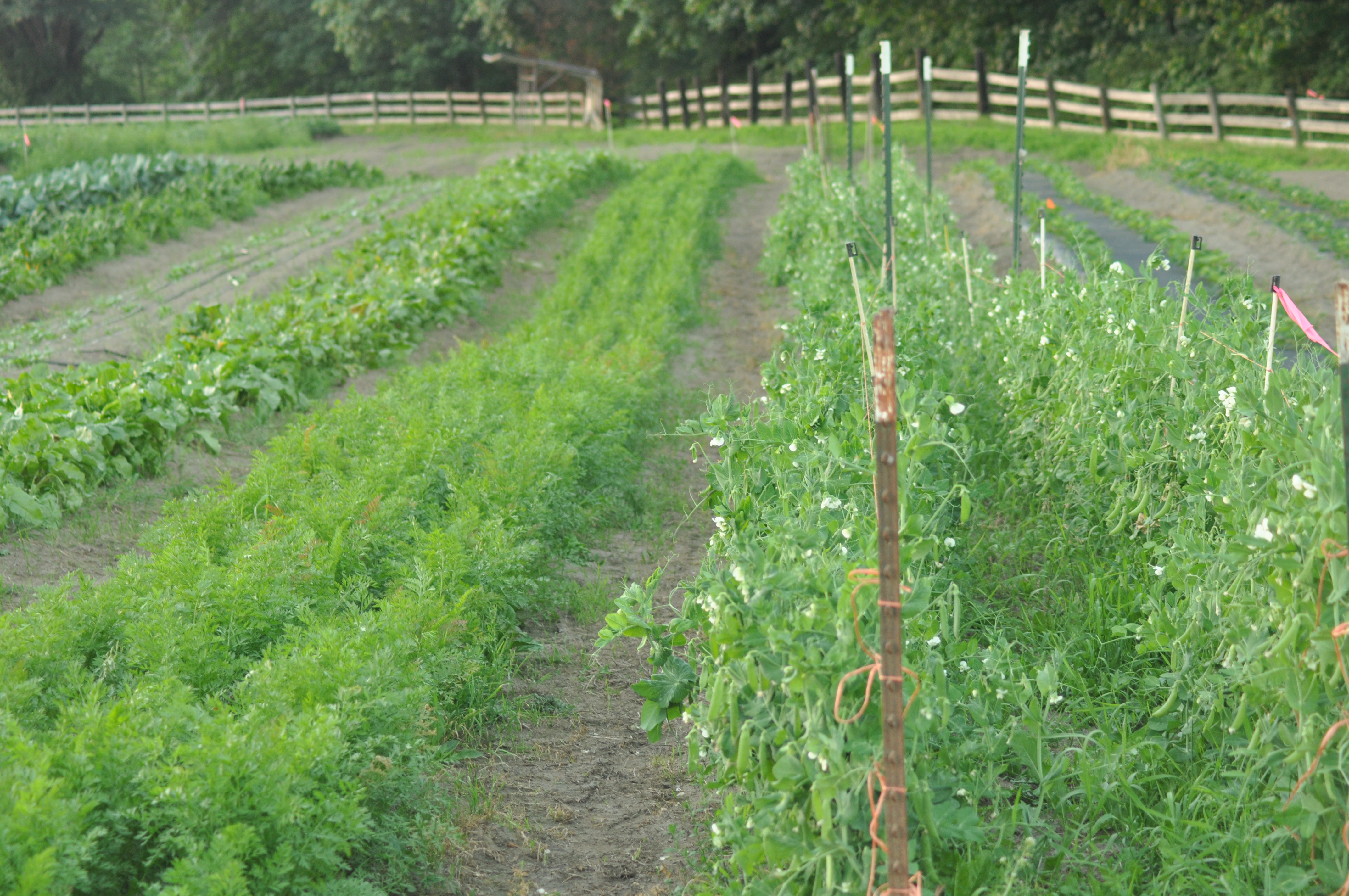 By joining our CSA, you become invested in our local food economy and the preservation of agricultural lands for future generations.
Together, we share the risks and rewards of farming.  Members help the farm by providing much-needed capital at the beginning of the season.  In exchange, you receive the highest quality produce grown just a few miles from home, picked at the peak of the season.  Because of where and how we grow, we are able to select plant varieties based on flavor – not shelf-life and uniformity.  In many cases, our food has been picked within a day, or even hours, before you receive it!  When you shop at the supermarket some of that "local" produce may have be shipped hundreds of miles or spent many days in distribution and storage.
By accepting the inherent variability of production, CSA members put their trust in us to grow the best food possible.  This is a responsibility that we don't take lightly.  We are passionate about what we produce and it shows in the boxes you receive every week.
Our farm is your farm.  Come and see how your food is produced!  We are happy to show you around and answer questions.  And while you're here you can enjoy a picnic, soak up the views, and maybe see the one of the resident bald eagles hunting in a neighboring field or the great blue herons that frequently visit.  This is the kind of connection that can only be made when you support a local farm.