Skylight Farms is proud to partner with the following organizations:
Farms for Life acts as a bridge for local farmers to distribute fresh produce to people who don't have access to healthy food.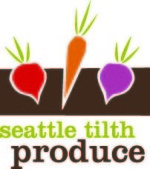 The mission of Seattle Tilth is to inspire and educate people to safeguard our natural resources while building an equitable and sustainable local food system.
Skylight Farms provides fresh seasonal produce to the Seattle Tilth CSA in conjunction with Seattle Tilth's own farmers.

FarmRaiser connects farmers and food artisans to student-led fundraisers, turning energetic students into healthy-eating advocates that sell locally-grown and -made products.